Tracy-Locke's Partnership with Triangle Community Center Showcases Allyship in Action
In the face of growing anti-LGBTQIA+ legislation sweeping across the United States, the Triangle Community Center in Norwalk, CT tapped into our long-standing partnership and tasked us to craft promotional materials for their annual Pride in the Park event.
The goal was to develop eye-catching creative that spoke to the hateful legislation while still evoking the feeling of acceptance. With a focus on the enduring power of love and kindness, our creative needed to serve as a rallying cry against the seemingly inescapable tide of anti-LGBTQIA sentiment sweeping across the country.
Our vibrant and bold OOH campaign featured larger than life illustrated characters, representing the incredibly colorful and diverse community. From Drag Queens sashaying with flair, to non-binary persons displaying their Trans Flag with pride.
The spirited messages featured across the creative aimed to juxtapose love versus the hate—making love the more powerful factor in this dynamic.
The language used nodded to the very common phrase used to marginalize the community further, "Pray the Gay Away." By using that as a jumping off point, we were able to take back that language and use pride to keep the hate away.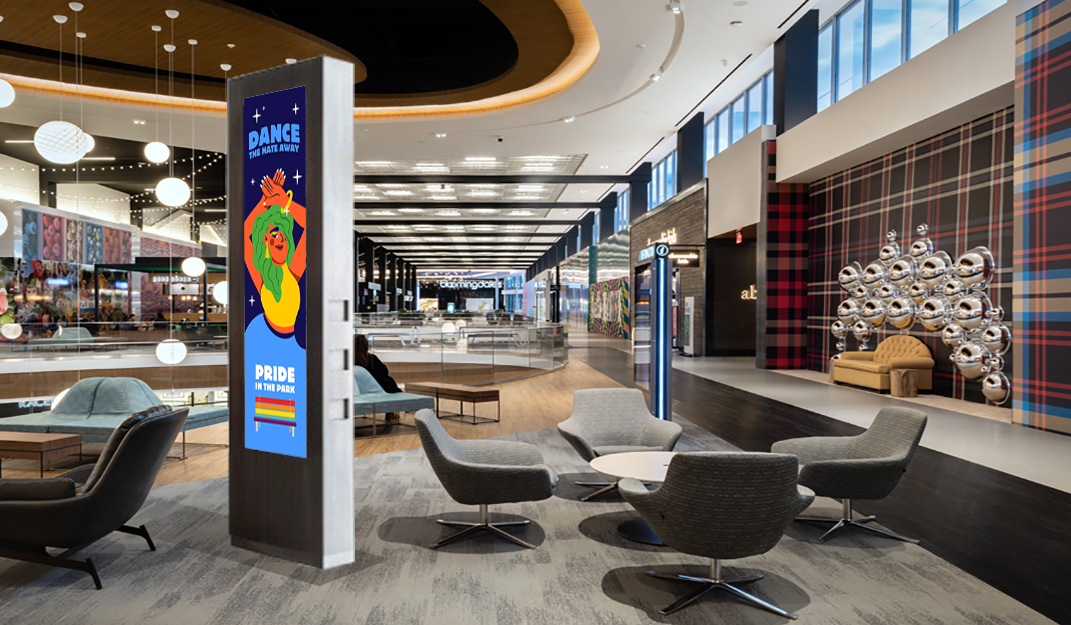 Pride in the Park is a fun and exciting event meant to serve as a safe space for members of the LGBTQIA+ community and show them who their allies are. Including ourselves. We're incredibly proud to be an ally of the community and use our talents to put our partnership with the Triangle Community Center on display.­­